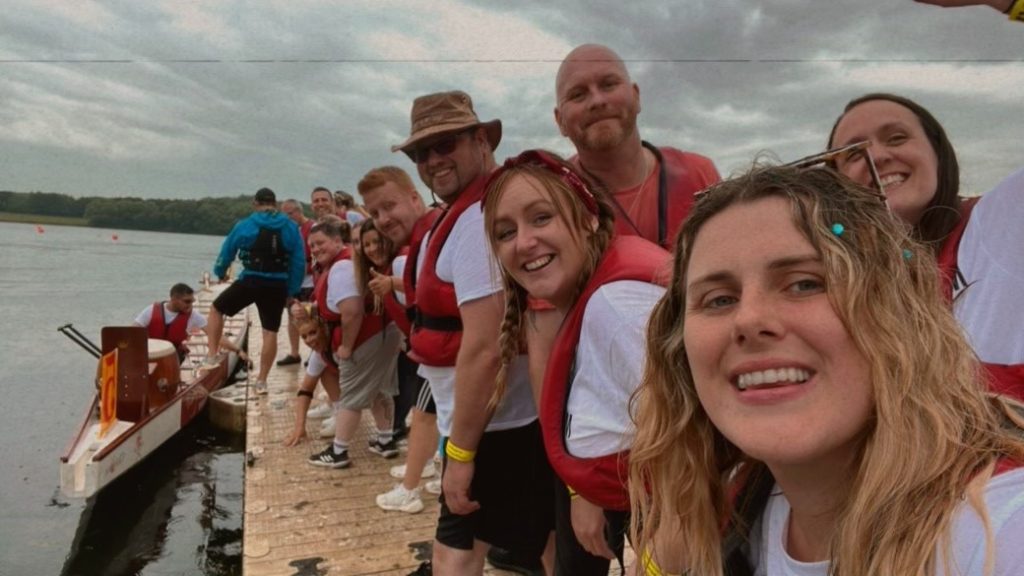 Millie Benefits
As a Millie, you are able to take advantage of many benefits.
A selection of these benefits are shown below
Aspire Health
All our Millies have access to the Corporate Aspire Membership at the following fitness facilities:
Aspire @ The Park, Minsthorpe Leisure, Thornes Park, Sun Lane Leisure, Featherstone Sport Complex and Normanton Leisure.
The discounted rate is £22 per month for swim, gym and fitness classes as well as the option to receive a complimentary 12 week success pathway which can offer tailored support to reach your personal fitness goals!
Death in Service
We want to ensure your family or friends feel financially secure if you were to die whilst employed by us.
Under this scheme, if you were to die whilst in the employment of Millennium Support, a total lump sum of 2 times your basic annual salary would be payable to your nominated beneficiaries.
Blue Light Card
As a Millie you work in the social care sector, which entitles you to exclusive discounts through the Blue Light discount scheme.
Cycle to Work Scheme
We offer the Government Cycle to Work Scheme through our partner Cyclescheme.
This is available to all our Millies and paid back via a salary sacrifice direct from your wages.
To apply for a Cyclescheme Certificate, you will need to submit a request through the Cyclescheme website.
Health Cash Plan
Millennium currently offer a Health Cash Plan to all the people we employee, this is through Health Shield.
There are varying levels of cover and regardless of which level you are on Millennium will pay a contribution towards this of £2.47 per month.
To find out more about any of these rewards or the others that we offer, use your Actimo app and go to the rewards section.
Bella Beauty Treatment Rooms
Bella Beauty Treatment Rooms in Featherstone offers a wide range of beauty treatments by a highly qualified, professional and friendly team.
All Millie's are eligible for a 10% discount and this will apply to a wide range of treatments and services including:
• Lashes, brow and waxing
• Massage and holistoc treatments
• Skin treatments
• Nails and feet
• Make up and tanning
*Please note the discount will not apply to any advanced aesthetics (inc fillers, profhilo) or to any semi-permanent make up services.
To take advantage of this discount, please show copy of your most recent wage slip and ID badge at the time of treatment.
For a full range of services offered, please take a look at the Bella Beauty website: Beauty Treatments | Bella Beauty Treatment Rooms | Featherstone or visit their Facebook page Bella Beauty Facebook
84 Station Lane, Featherstone, Pontefract, WF7 5B
Nanny G's
For all you coffee and cake lovers, Nanny G's in Pontefract is the place to go!
From breakfast to lunch, afternoon teas to buffets and baby showers and with options to eat in or takeaway Nanny G's has something for everybody.
Even better, all Millie's are eligible for a 15% discount! To take advantage of this discount, please visit the café with a copy of your most recent wage slip and ID badge.
For more information on menu, services and pricing, please visit Nanny G's Facebook page below:
Nanny G's
Nanny G's, 8 Ashleigh Avenue, Pontefract, WF8 2AD
Engagement Survey
It's really important that we take the time to gather feedback from the people we employ as to how you are feeling. We want to hear about what you think is being done well and about anything that needs to be changed and improved.
To find out more about the My Engagement Survey, go to 'My Engagement' on the Actimo app.
Social Walls
Our app has a number of socials walls for you to join, including Sunshine Moments, Recognition Wall, Pet Wall, LGBTQIA+ and lots more.
This is a great way to get to know other Millies, take part in events and challenges, make a difference and meet like minded people in the work place.
You can find these groups on our Actimo app and even suggest new groups of your own!