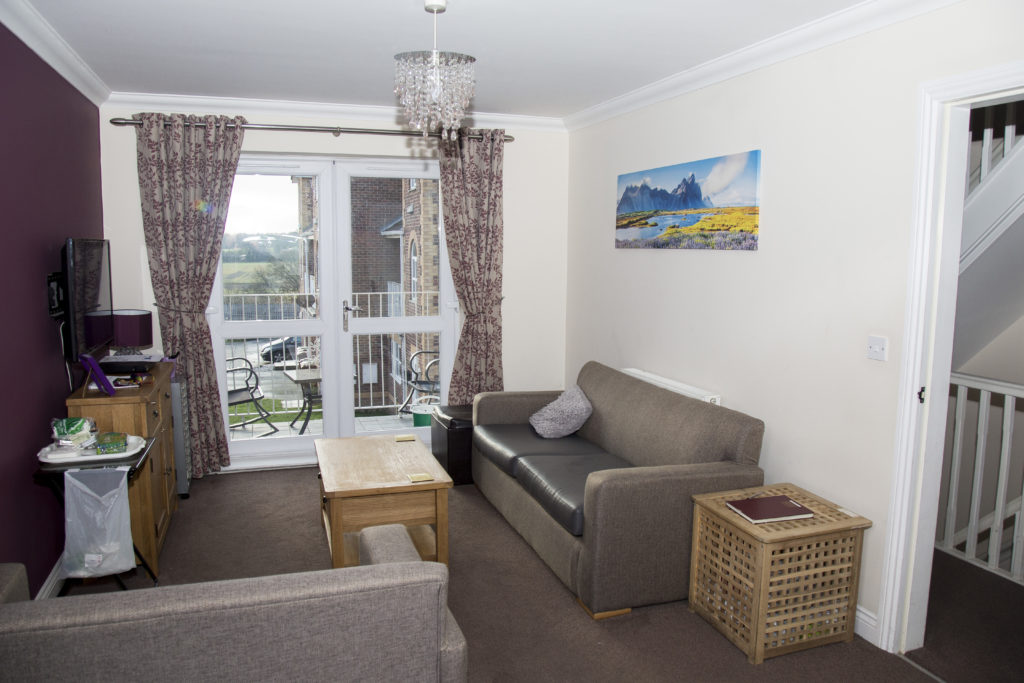 Staff
"It's like a little community, we make sure they feel they can always approach us and discuss any problems. If anything is wrong, we sit down and sort the problem out."
"Our job is to make their lives as fulfilling as possible. They choose activities and choose what they want to do, and we make it happen." 
"Really proud to say I work here, I love my job." 
"Never known a service where management are so involved with the service users, as here." 

A Health Professional (Local Authority)
Described staff as "very approachable and accommodating."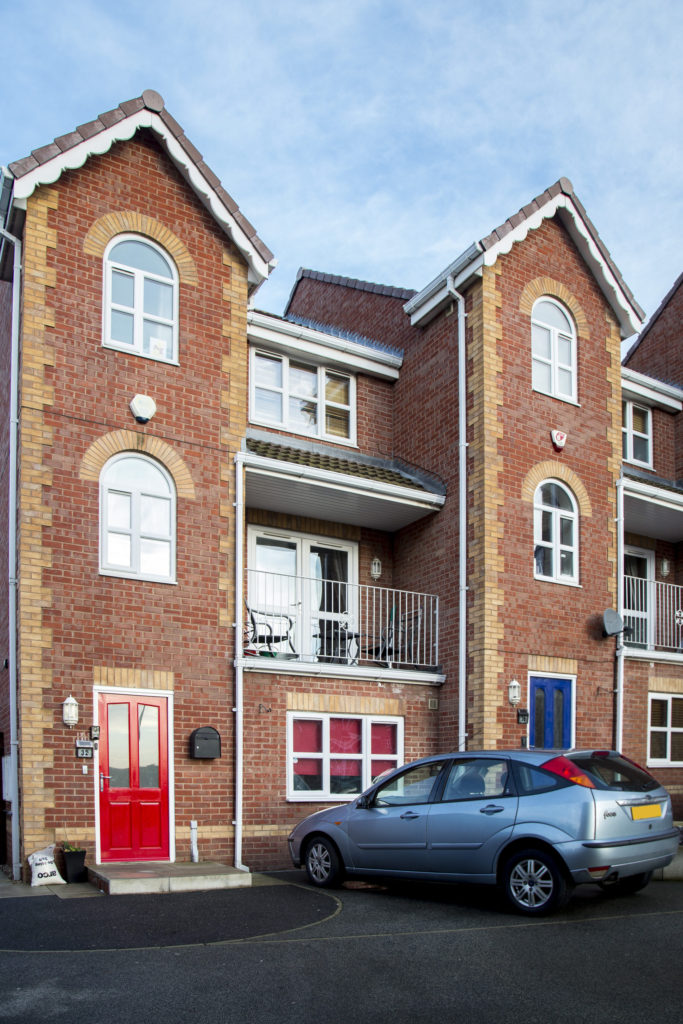 People We Support
"I have no concerns about anything, because I have done so well. I look after them they look after me." 
"Always enough staff and they are always around should they be needed." 
People spoke positively about their accommodation and told us they had everything they needed facilities wise. One person described the building as "spot on." 
People said staff had the right skills and knowledge to support them. They all described staff as "very good" or "excellent." They said staff were knowledgeable about their needs and preferences and interests. 
People spoke in a highly positive manner about the staff who provided their care and support. Comments included; "Staff are very, very good," "My keyworker is absolutely wonderful," and "Staff are friendly, kind and genuine, I respect them all, I do, really, really good staff", and "Absolutely spot on, very friendly." 
"I treat them like my second family, I look after them and they look after me." 
Another person said they were so grateful and "proud" of their support worker, because of the positive way they had sorted out a recent problem they had whilst out doing an activity. 
They said of staff, "They really do everything they can for me." Staff and management all knew people very well and were knowledgeable about their needs and preferences. 
One person told us how they loved having a laugh with staff and that they were "hilarious." 
"They are really helping me to build independence, so I can move forward." 
"They are doing a really, really good job looking after me. Since day one they have looked after me so well." 
One person was being supported to achieve more independence in the community. They had achieved initial steps such as safely crossing the road on their own and then moved onto going to the local garden centre alone. A visit to the local town centre was planned next. Detailed thought and care planning had gone into how this could be safely achieved. Staff spoke passionately about the plan and had an excellent understanding of next steps needed to help the person progress. The person said about their plan of care, "I have no concerns about anything as I have done so well [developing]." 
"I can see all my friends, got loads of friends here [within the provider.]" 
"[Registered manager] is a really, really good manager. I have respected him since day 1. He has taken me on holiday and he is doing a really good job making sure we are safe and sound." 
"Top marks, I would give it 30 out of 30."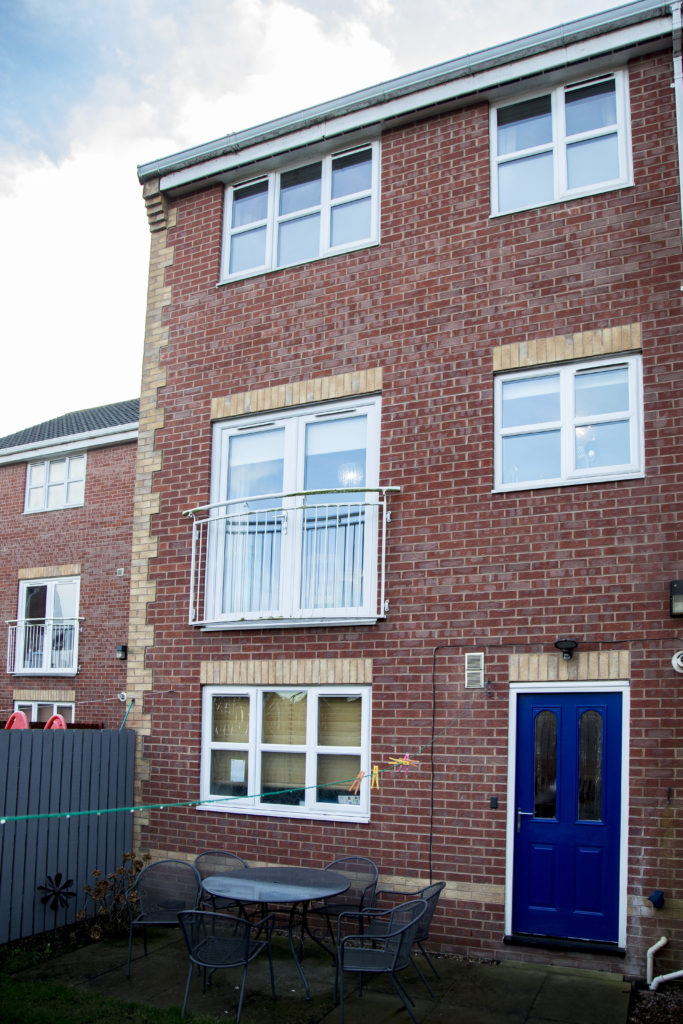 CQC
People said the standard of care and support was excellent and they were extremely well cared for. People spoke very highly about staff, the support they received and opportunities available to them. People had developed exceptionally strong relationships with staff, felt able to confide in them and saw them as role models. Staff including management knew people very well and consistently helped them achieve their dreams and aspirations. 
The service was exceptional at helping people develop their independence through a series of well thought out goals. People were fully involved in the planning and setting of these goals. People's achievements were celebrated by the service to help build further confidence. 
There were enough staff deployed to ensure people received safe care and regular supervision and support. Staff were recruited safely to ensure they were suitable to work with vulnerable people. Staff received a range of training and support relevant to their role. This was continually developed to keep up to date with changes in best practice. 
We observed people confiding in staff including the registered manager about their concerns or anxieties, showing people truly trusted staff and valued and respected their opinions. Staff responded in a thoughtful and patient manner, providing people with advice and emotional support. It was clear people had a great deal of admiration for staff, seeing them as role models and fully respecting their opinions and views. For example, people said of staff "hilarious", "very respected," "top quality" and "so proud of her." 
Twice a year a family day was held, where an event such as a barbeque was held to encourage people to maintain relationships with their families. Activities run by the provider helped people from different locations mix and develop friendships. One person had developed a close personal relationship with a person who used another service run by the provider. The person explained their friend was welcome to visit the service and confirmed events were held to encourage them to meet and spend time together. Staff said they thought they were excellent at "encouraging relationships." 
The results were very positive with people and staff both speaking about the service and its work in very high regard and concluding the service was true to its values. For example, people had concluded the service "made a difference to people's lives" and "had the right work ethic".