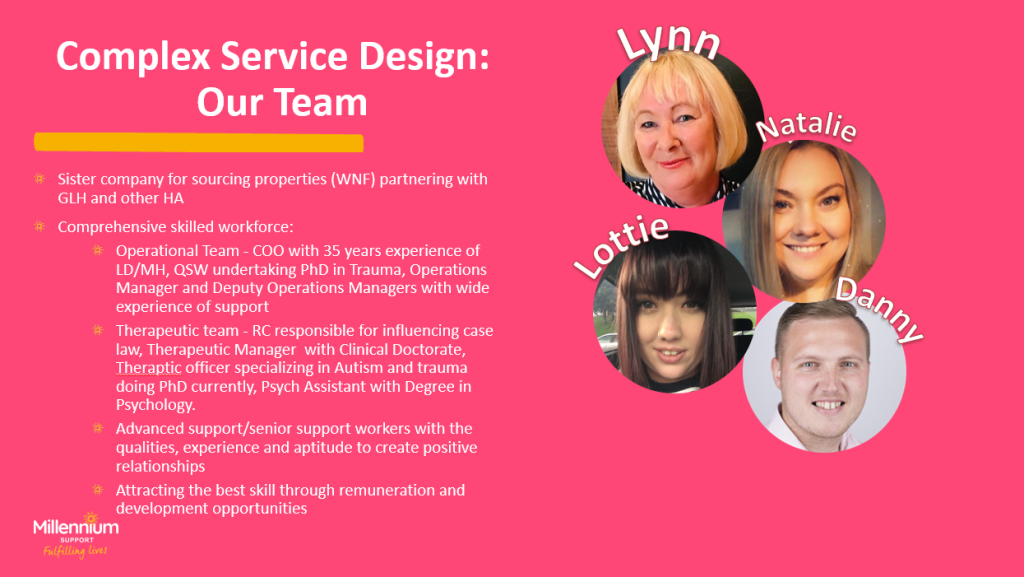 Our Therapeutic Team
Our team is headed up by Dr Lynn Dougan. Lynn has completed a PhD in Trauma and has many years working in complex services including hospitals, prisons and communities. Lynn is also registered as a social worker with Social Work England. Our team is supported by a Clinical Psychologist team. Part of this team is commissioned externally to ensure probity and they support the team with clinical supervision and decision making. Internally we have a team of skilled therapists working with Lynn, and this includes Psychology Graduates and Psychological Assistants. The Team offers bespoke individual assessments and therapeutic interventions such as trauma-informed care, DBT, CBT and PBM and each member specialises in a particular area,. Our expertise is specifically centered around forensic support.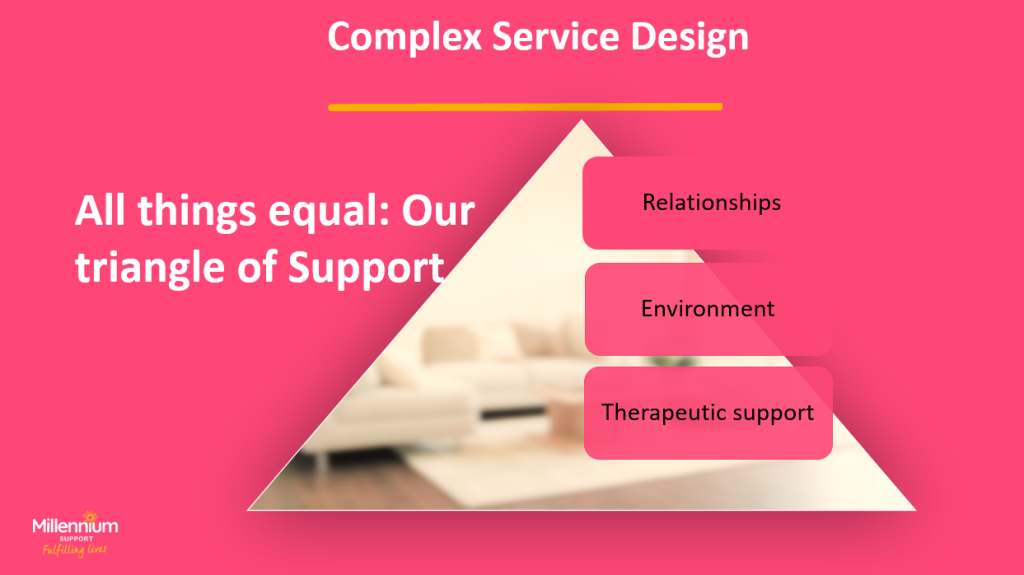 Our Complex Service Design
We have many years' experience of working with people with Learning Disabilities and Autism with complex histories. We use this experience to guide our design the individuals support. This can be demonstrated in our 'triangle of support' which is broken into three domains.
The first is Relationships; our experience tells us that getting those right will help the person to form concrete and meaningful relationships with their team. We encourage people to choose their team and this is often to match their interests, their age, and their gender.
The second is Environment; our experience of providing the right environment in which the individual can flourish is crucial to a successful placement for someone with a complex history. Often the environment with adaptations can make a difference to a successful outcome. This may include the physical environment such as location, size, how many rooms etc. or it can be about making it more specific to needs such as autism friendly, visual stimulations and auditory senses support.
The third is Therapeutic support; our experienced team have worked with people with Learning Disability, Autism and complex histories and are able to design individual support packages that draw on therapeutic interventions. This may include DBT, CBT, Trauma Informed Care and all underpinned by Positive Behaviour Support.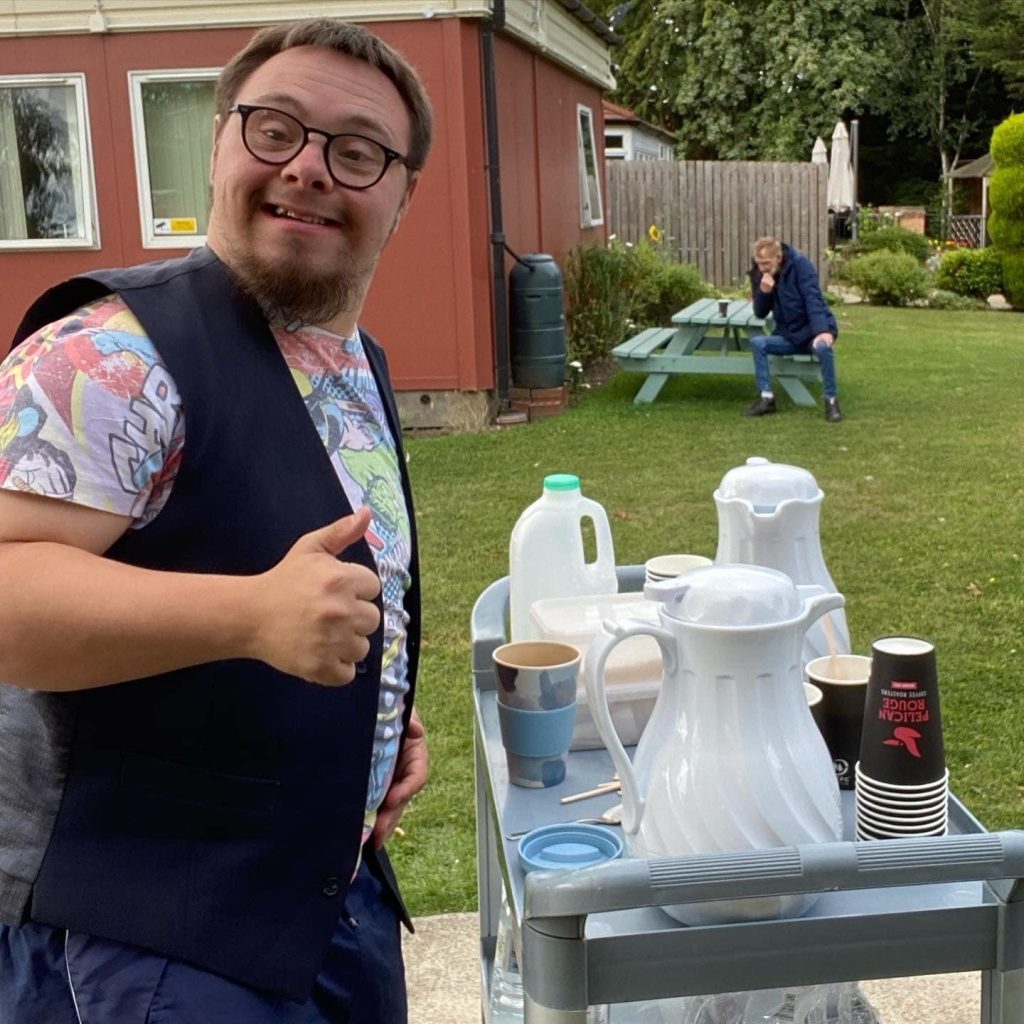 What can we support you with?
We can support an individual to live independently learning new skills. We support people with cooking, budgeting, managing their emotions, managing their finances and keeping safe. Our team will work with you to find out how we can help an individual fulfil their life.