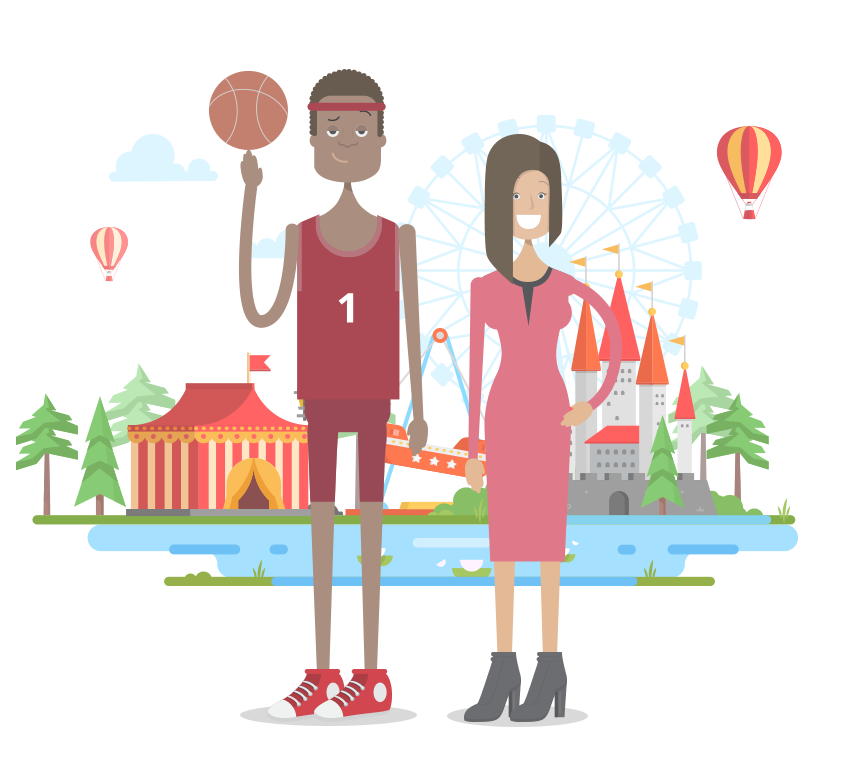 A day in the life of a support worker
When I was asked to write this piece I initially found it quite difficult because every day can differ greatly. I currently work at Millennium supporting adults with a learning disability. As I am sure you can imagine, each of their individual needs, and the degree of support required can be varied.
When I arrive at work, we ensure that the people we support have attended to their personal hygiene and have eaten breakfast, prior to staff helping them plan their day.  We then check the diary for any previously arranged appointments or college courses, before jointly arranging the day's activities with the person we support. They may choose to:
Attend the Community Hub, where the individuals can take part in a range of activities i.e. arts and crafts, beauty sessions and sometimes cooking and baking.
Give them support to go shopping, either for the home or for personal items such as clothes, toiletries or CD's and DVD's. Some of the people we support require help with their budgeting and it is important that we give them support and advice while shopping.
Local walks. Sometimes the people we support are reluctant to do exercise, so we try to make it a little more enjoyable. We may decide to take some bread to feed the ducks or make a picnic.
Individuals enjoy bowling or the cinema, plus visits to the seaside, when the weather permits.
Museums and parks can also be a great alternative
Visits to the local pubs for a meal is also a popular choice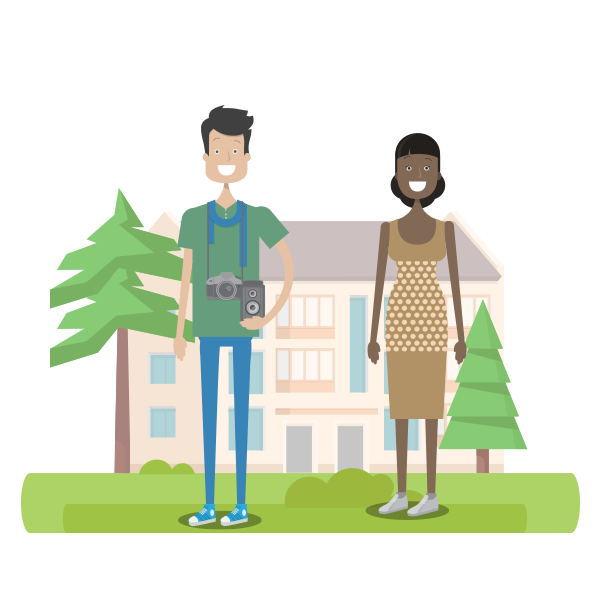 Throughout the day we provide support in choosing and preparing a healthy diet, except for tea time when as a general rule the Housekeeper prepares a cooked meal for everybody that wants one.
I am also a Keyworker for one of the gentlemen who lives in residential, and part of my duties is to ensure that all his needs are met.  These include:
Arranging for him to have regular family contact. Ensure family members birthdays and other occasions e.g., Mother's Day and Father's Day are remembered.
Provide support to ensure that he has all the personal items he needs e.g., toiletries, new clothes, or things to personalise his bedroom like posters etc.
Ensure his health needs are met by arranging appointments on his behalf.
Make sure his personal file has accurate and up to date information contained within it, which includes three monthly reports and any other reviews that may be required. It is also my responsibility to write these.
Attend appointments with other professionals to hand over any relevant information to discuss the progress of the person I am supporting and comply with all data protection rules.
To assist him in arranging any leisure activities or holidays he would like to take part in.
Support him when he is tidying his bedroom and gaining other life skills e.g., washing and ironing.
During the day, when the person I am supporting wants to have some personal time, for example listening to music or watching television, this would be the time when I would catch up on any administration.
The role is very rewarding and to make a positive difference to a person's life gives me a sense of satisfaction at the end of the day.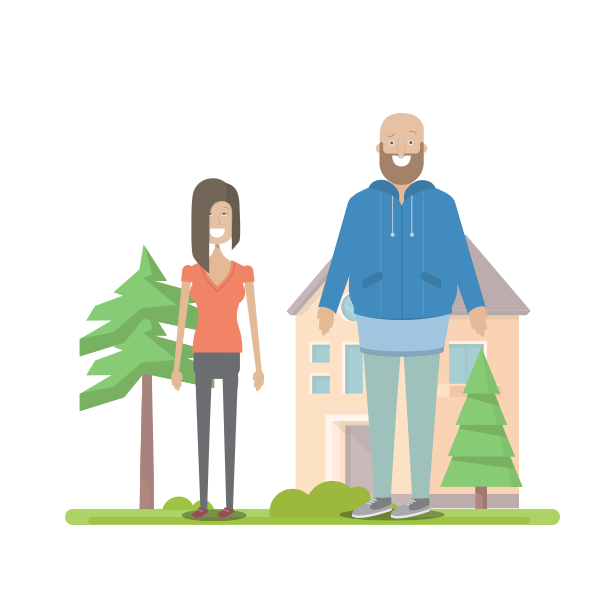 A day in the life of a Supported Living Support Worker
An example of a typical day in Supported Living is to support individuals who either live with their parents or live in their own home. One gentleman I support has lived on his own for a long time but does not get out and about much in to the community. Whilst he looks after himself quite well, when I first started supporting him it was obvious that there was room for improvement.  One area identified was that he wasn't very good with checking his post, and this was one of the first things we addressed together.  He had quite a backlog, much of it dating back a lot of years and could be thrown away.  However, in doing this we found quite a large cheque that the gentleman didn't know he had, which dated back a few years.  Fortunately, after being in touch with the sender on his behalf they agreed to send him another one.
We have helped this gentleman in various ways, supporting him to do the everyday tasks that most of us do in our daily life like:
Assisting him with opening a bank account.
Helping find a dentist and getting treatment that was much needed.
Supporting him to make appointments for his eyes testing, he can now read the paper much better.
Help with getting a bus pass.
Encouraging him to use public transport to go shopping.
Helping him to decide paint colours to re-decorate his home.
Giving him assistance when choosing new appliances suitable for his needs.
Also, visiting his sister who only lives about five miles away, but who he had not seen for two years.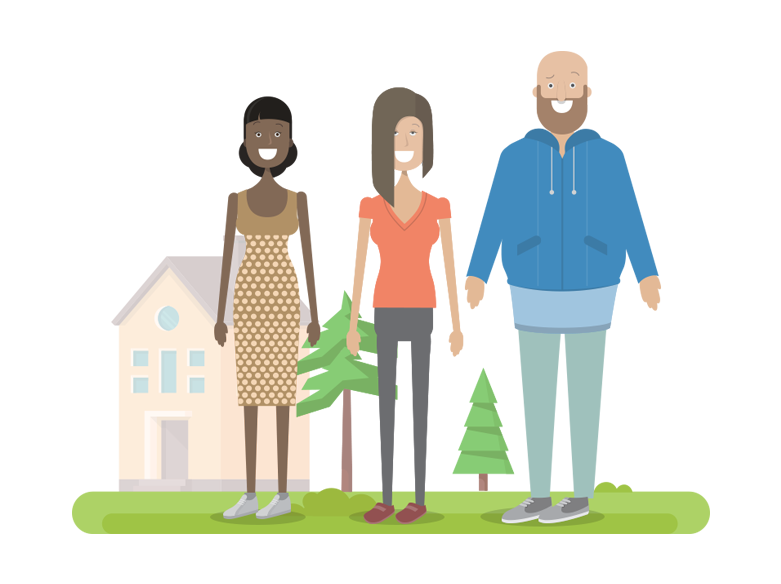 When I arrive at his home I usually ask what his plans are for the day and help him to check his mail.  Depending on what he wants to do, he may choose to go to the Millennium Community Hub to meet other individuals that we support and join in with various activities. Alternatively, he sometimes wants to join up with other groups of people that are maybe going out into town for a look around or shopping and usually have dinner out.
Other popular choices are joining the fishing group, the walking group, bowling or visiting the pictures.  Sometimes in the afternoon we go to the local pub where the people we support can enjoy a game of pool (staff too!).
On a weekly basis I help with the choice of groceries, offering advice on trying out different foods that are healthy and good for you, which meet the needs of the people we support.
I have worked with the Company now for just over a year and the job is nothing like what I first expected.  The role gives me great satisfaction and, in my view, has made me a better person.  I recognise and appreciate the little things in life more, which in the past I may have taken for granted.  It is also great to make a difference to someone's life and to see the positive results, which is very rewarding for both the person we support and myself.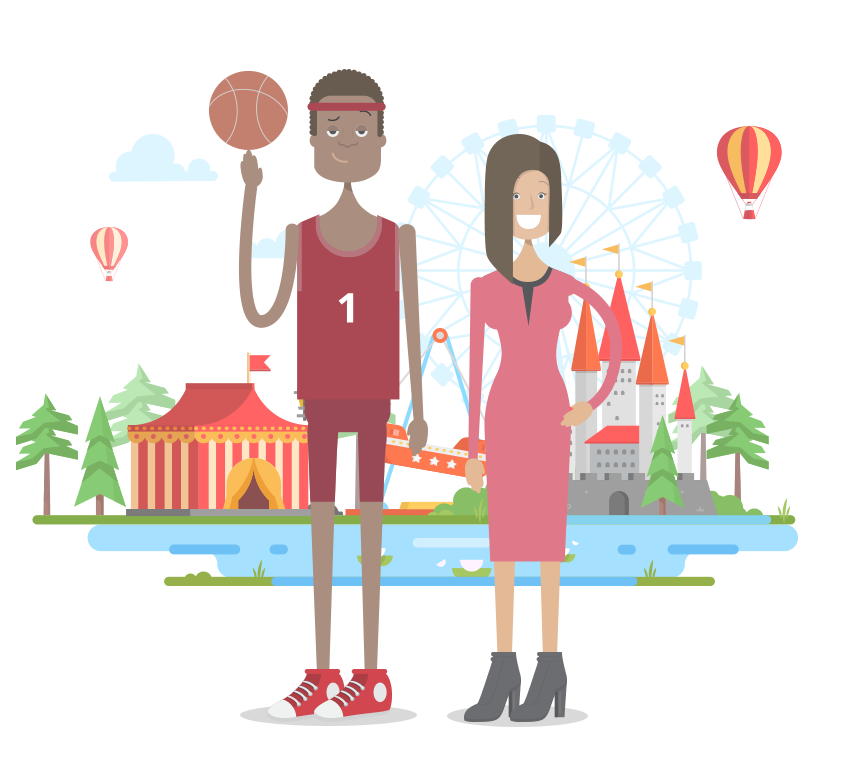 A Day in the Life of a Person We Support
I used to live in a service not ran by Millennium and it didn't make me happy or meet my needs. I was moved from there and got the opportunity to live with Millennium and this made me feel happy. I am much more relaxed and I am able to do more activities and feel more at home.
I find staff helpful, when I need something or want something people are always happy to help. They help me plan special occasions like birthdays. They also listen to me when I am upset and they are friendly.
I generally get up on a morning about 9am and I am supported to have my medication which is kept in my bedroom, I am diabetic and I independently take my insulin. I am then encouraged to take my morning shower and I do this on my own to take care of my hygiene. I enjoy carbohydrates such as cereal or toast with a cup of coffee for breakfast.  I do different activities each day depending on what day it is. These include football, going to Temple Newsam and attending college as I am studying Maths and a barber's course. Staff come with me to support me should I need help with my confidence. I usually come home at lunch time and I make my own lunch. I like to spend my afternoons, chilling out and often have a nap. Later in the evening I am supported to independently cook my meal and I have learnt recipes such as Curry, Pizza, pasta bakes and stir frys. I sometimes go out on an evening to the local pub and I choose if I want to go or not.
I have my own play station that I enjoy and I also have 2 pet rats called Charlie and Jessie. I spend time stroking them, bathing and grooming them and make sure they are clean, fed and watered.
Eventually I would like to move on to my own flat in supported living as I know I have the skills to do this, ideally, I would like to stay in the Wakefield area with staff from my current home supporting me. I am currently going through a job process of working with Millennium as a Quality Consultant and I am looking forward to having a paid job and learning new skills.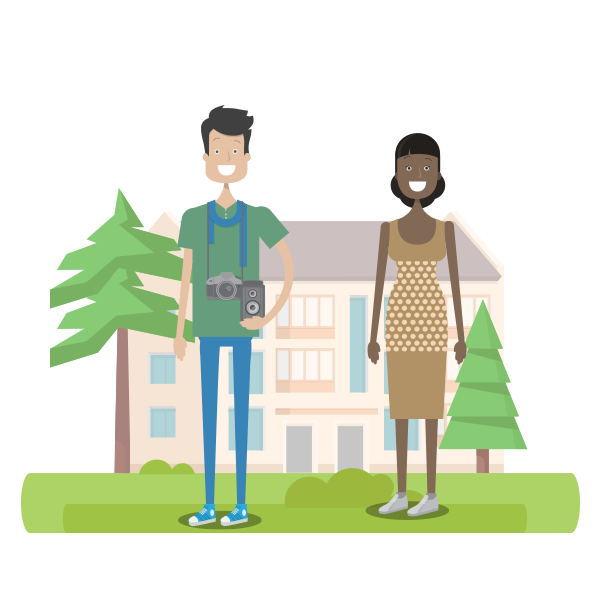 A Day in the Life of a Person We Support
I moved to Millennium three years ago to live in a residential service. I moved from a low secure hospital where I was detained on a section 3 for four and a half years. When I moved to Sunnyfield initially I was worried and didn't know what to expect as I hadn't accessed the community during my time on a ward, which I didn't like.
On moving to Millennium, on my first day I can remember I was given a budget to purchase my own food and bought belongings for my bedroom such a as TV and wardrobes. I really enjoyed creating my own space and having a double bed. Three years on -I am happy in my home and I am involved in all aspects of planning my life.
I choose when I get up on a morning usually between 9 and 10am. I take my own medication and sign for them myself. I enjoy a bath or a shower on a morning before I start my day. I usually have coco pops or toast for breakfast with a glass of milk. I have many different activities I am involved with such as going to the gym, walking group, swimming twice a week, cinema every Wednesday where I like to watch comedy's. I also go to the pub and choose whether I want a beer or a soft drink.
Every Tuesday I have chosen to do the bulk of my life skills, here, I make a shopping list with staff help and go purchase my weekly shop. I also clean and tidy my bedroom and do all my laundry. I find the staff friendly, understanding when I'm upset and I really trust them. I have a keyworker who helps me book appointments and fun events. On an evening I enjoy relaxing, socialising with other people who I live with and cook my own meal with support where needed. I then take my own medication myself before I go to bed usually between 10 and 11pm but I often watch tv until the early hours. I like cooking programmes the best.
I would like to eventually live on my own in supported accommodation with Millennium and hold down a job. I have volunteered before on farms and in shops and this is something I want for my future.