We
Support
We provide support so people can live enriched, fulfilled lives in the community.
Learn more about us
We
Make A Difference
Our Goal is to ensure intuitive support is delivered that fulfils lives by offering high quality, cost effective, aspirational, personalised support.
Learn more about our model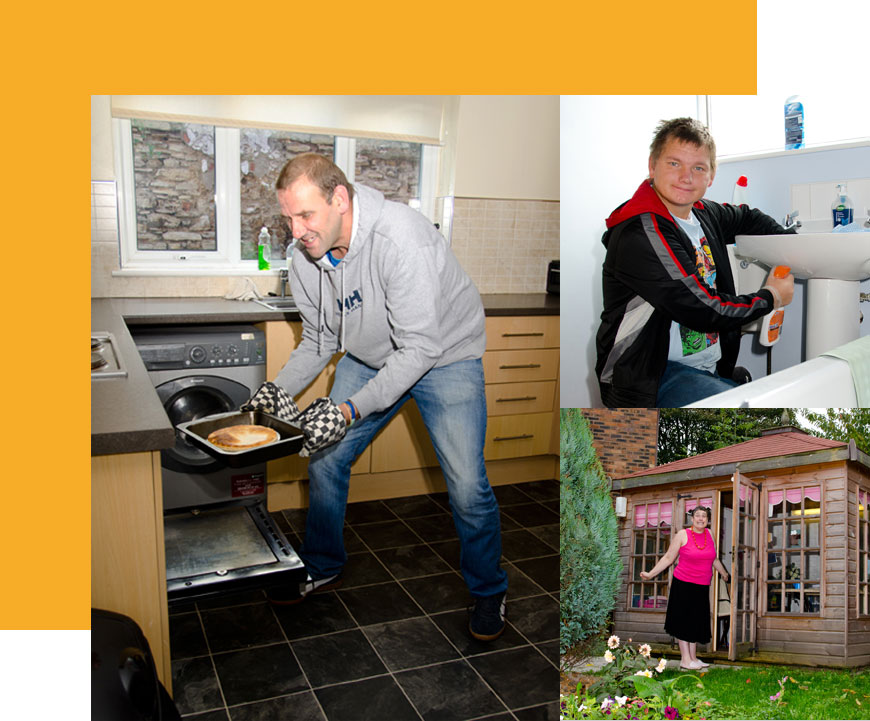 We provide a variety of living options based on individual needs
We provide group houses for those who require more intensive support and supervision and also bespoke bungalows, flats and shared houses for people to move on to as their skills and abilities grow. We also provide training flats for people to experience and learn more independent living skills to support their transition. Some of our homes operate to a locked door policy to ensure the safety of service users and the community.
Through the provision of this pathway of different types of accommodation and support we are able to help people progress should their needs and abilities allow and we are also able to manage relapses in conditions and behaviours by moving people to more intensive accommodation options without having recourse to unnecessarily restrictive or institutional care.
Where appropriate, each home is run by a qualified Registered Care Manager, who is supported by a highly skilled staff support team.
"At Sunny well I feel safe, staff are chosen by me, and they treat me well and have fun and make me happy"
'the trainer was very informative'
'very knowledgeable, passionate and fun, great instructor'
"I am an independent man, I have my own door fob and my own flat, it is my home"
"I enjoy the space and how easy it is to get the bus to go out"
People are proactively involved in making decisions about how the home is run. Regular house meetings are held with staff and there is a suggestions box so that people can bring up any ideas about how these meetings are run'.
Frequently asked questions